Pension Funds - What are they?
Self-Invested Personal Pensions are a way of saving for your retirement. As well as being a savings product they are also an investment product, meaning the money you save for retirement, including tax relief is placed into Pension Funds and invested.
What are Pension Funds?
With a Pension Fund, the savings of many investors are pooled together and decisions on how that money is invested are made by professional fund managers.
There are different types of funds available for the would-be investor, with investment type, investment location and risk all varying between funds.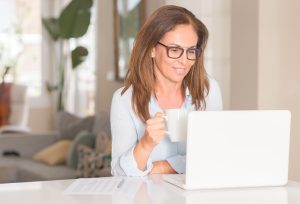 With an iSIPP, you can make broad decisions about how your money is invested, giving you greater control of your retirement savings. We provide access to funds that allow you to pick where you want to place your money based on factors such as investment type, attitude to risk, and ethical decisions.
Our funds invest in a broad range of assets to help manage risk. Plus, you get added peace of mind knowing that the funds you pick through iSIPP are managed by world-leading fund houses BlackRock or Schroders. We also give you 24/7 access to your personal online account so you can see how your investments are performing anywhere, anytime.
Our Pension Funds
With iSIPP you can currently access three fund options:
Ready made funds – These are a selection of funds managed by BlackRock designed to make investing simple and straightforward. You simply pick a fund that best matches your appetite for risk and Blackrock do all the rest, managing the fund for you.
Environmental, Social, and Governance (ESG Funds) – This fund gives you access to sustainable investing. BlackRock assesses each investment based on the three factors of Environmental, Social, and Governance to determine if the investment is sustainable long-term.
Shariah Fund – Managed by Schroders this fund invests and manages assets in Shariah compliant companies worldwide, focusing on a range of investment styles.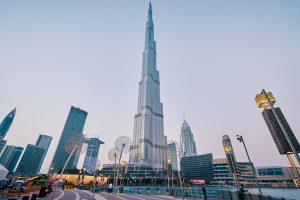 With iSIPP, you don't need to decide on a fund to get started. you can choose a cash option until your pensions have consolidated or you are ready to select your fund.
Summary
To summarise, pension funds are managed by professional financial managers. They are pool of a large amount of savings that are then invested in various assets with the view of creating a return for the investor. iSIPP offer a range of investment fund options to suit your needs and values. You can read more about the funds an iSIPP gives you access to here. Remember, as with any investment product the value of your investment can go down as well as up and past performance is not an indicator of future performance.
Disclaimer 
The content of this article is for general information purposes only and should not be construed as legal, financial or taxation advice. You should not rely on the information contained in this article as legal, financial or taxation advice. The content of this article is based on information currently available to us, and the current laws in force in the UK. The content does not take account of individual circumstances and may not reflect recent changes in the law since the date it was created. It is essential that detailed financial and tax advice should be sought in both jurisdictions and any legal advice, if required.
This notice cannot disclose all the risks associated with the products we make available to you. When making your own investment decisions it is important you understand that all investments can fall as well as rise in value and it is possible you may get back less than what you have paid in. You should also be satisfied that any investments you choose are suitable for you in the light of your circumstances and financial position. You should seek financial advice if you are not sure of what's best for your situation.