How to spot pension scams
There has been a recent rise in pension scams, with thieves targeting pension pots of all sizes. Know how to spot the signs and protect your financial future.
Victims of pension scams lose an average of 91,000 apiece after being targeted by criminals. Scams are becoming increasingly harder to spot, especially since they're frequently disguised as credible looking websites, and contain testimonials and materials that make them appear convincing.
To spot scams and protect yourself from them, the Financial Conduct Authority (FCA) and The Pensions Regulator (TPR) suggest following four simple steps.
Step 1 – Reject unexpected offers
You should be suspicious if you are approached out of the blue about a pension opportunity. Pension cold calling is illegal, and you should be very cautious. An offer of a free pension review from a firm you have not dealt with before is likely to be a scam.
Step 2 – Check who you are dealing with
Make sure anyone offering advice to you is authorised by searching ScamSmart and checking the FCA's register.
If they are authorised, check they are permitted to give pension advice by calling the FCA Consumer Helpline on 0800 111 6768.
You risk not being able to receive compensation if you do not use an FCA-authorised firm.
Step 3 – Don't be rushed or pressured
Be sure to check everything thoroughly, even if it means rejecting something that looks like an 'amazing deal'.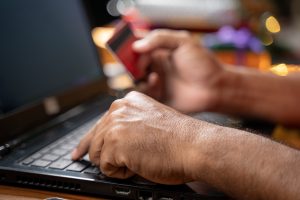 Step 4 – Get impartial information or advice to avoid pension scams
In some cases, for example when you are transferring more than £30,000 from a DB scheme, it will be a legal requirement to get regulated financial advice.
Consider using MoneyHelper which provides free independent and impartial information and guidance.
If you suspect a scam, report it.
You can report an unauthorised firm or scam to the FCA using the online reporting form or on 0800 111 6768,
If you suspect a scam, report it to Action Fraud on 0300 123 2040 or at www.actionfraud.police.uk.
Be ScamSmart with your pension. To find out more, visit http://www.fca.org.uk/scamsmart 
Disclaimer 
The content of this article is for general information purposes only and should not be construed as legal, financial or taxation advice. You should not rely on the information contained in this article as legal, financial or taxation advice. The content of this article is based on information currently available to us, and the current laws in force in the UK. The content does not take account of individual circumstances and may not reflect recent changes in the law since the date it was created. It is essential that detailed financial and tax advice should be sought in both jurisdictions and any legal advice, if required.
This notice cannot disclose all the risks associated with the products we make available to you. When making your own investment decisions it is important you understand that all investments can fall as well as rise in value and it is possible you may get back less than what you have paid in. You should also be satisfied that any investments you choose are suitable for you in the light of your circumstances and financial position. You should seek financial advice if you are not sure of what's best for your situation.