What is pension consolidation?
If you're looking to make the most of your money, you may have heard about pension consolidation.
Did you know that you may have thousands of pounds of unclaimed pension savings out there? As you move through life, you could have changed jobs several times, enrolling onto new employer pension schemes each time.  You may have also moved house every few years and forgotten to tell your pension provider your new address.  This means there could be several pots of hard-earned savings not accounted for. Research from the Association of British Insurers revealed that £19.4 billion worth of pensions have gone unclaimed in the UK due to moving house alone.
Therefore, many people choose to merge their old pensions. But what does this mean? Essentially, pension consolidation is what it sounds like—combining many individual pension funds into one larger sum.  After tracking down their old pension pots, many people then choose to consolidate all their past pensions into one easy to manage SIPP.
Why combine your pensions?
There are several possible advantages to pension consolidation.
Keep track of your savings in one place
Managing your pension can be easier if your savings are all in one place. With iSIPP you can easily track and manage the performance of your combined pensions through your personal iSIPP account. Seeing your pension value as one sum that steadily grows can be more motivating when saving for retirement than having to keep track of lots of different amounts.
Simplicity
With all your pension funds in one place, you will have less admin when it comes to managing your pension. You will have fewer statements to keep track of, saving paperwork (and the planet!). With iSIPP, we make this even easier. Everything to do with your SIPP is accessible online in one place no matter where you are in the world. Simply log in and you will be able to see how well your savings are doing as well as buy, sell and switch funds yourself.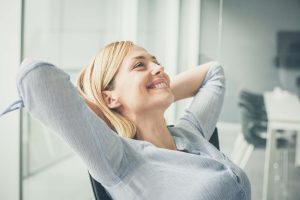 More choice
Combining your savings may give you more choice of where and how to invest your money. With iSIPP you can have greater control over your investment choices, picking funds that suit your goals, values, and attitude to risk. Plus, combining your old pensions will give you a larger pot to make investment choices with, possibly making your money work harder for you overall. However, remember there is no guarantee that the money you invest will perform well and past performance is not an indicator of future performance.
Flexibility
SIPPs are a flexible and tax-efficient way to provide you with an income in retirement. Pension rule changes over the last few years mean that you can now access your personal pension from age 55 in several ways. Having your pension funds in one place could make it easier to plan your retirement income, as well as simplify the process of taking your benefits when the time comes. After all, you will be only dealing with one provider. However, you should check what pension benefits you have with your current provider before transferring into a SIPP.
In summary, the benefits of consolidating your pension are:
The ability to track and manage your pension in one place.
Better control and full oversight for more informed decisions.
Only one company to deal with, saving you time and effort.
With iSIPP, you will have a fixed annual administration fee, as well as straightforward platform and fund management charges
How to find missing pensions
The difficulty in tracing old pensions will vary from person to person depending on the circumstances. Your pension provider should send a statement each year, so this should be your first point of call. Contact your providers and ask for details of your pension. If you have moved house and forgotten to notify your pension providers, you may be able to trace their contact details using the Government's database here. Failing this, you may wish to contact your previous employer's HR department to find out who the pension provider was during your employment.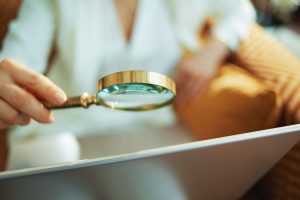 Once you have the details of your existing schemes, you can then start the process of combining them into one pot. If you choose to start a SIPP with iSIPP we can help you consolidate your pensions into one easy to manage scheme.
You should check any fees for transferring with your current provider and assess your current benefits before deciding to consolidate your pensions.
If you are thinking of pension consolidation, learn how you can take control of your financial future with iSIPP here.
Enjoy reading this blog? 
Why not try reading one of our other blogs on pension consolidation:
Or visit our pension consolidation page here. 
Disclaimer 
The content of this article is for general information purposes only and should not be construed as legal, financial or taxation advice. You should not rely on the information contained in this article as legal, financial or taxation advice. The content of this article is based on information currently available to us, and the current laws in force in the UK. The content does not take account of individual circumstances and may not reflect recent changes in the law since the date it was created. It is essential that detailed financial and tax advice should be sought in both jurisdictions and any legal advice, if required.
This notice cannot disclose all the risks associated with the products we make available to you. When making your own investment decisions it is important you understand that all investments can fall as well as rise in value and it is possible you may get back less than what you have paid in. You should also be satisfied that any investments you choose are suitable for you in the light of your circumstances and financial position. You should seek financial advice if you are not sure of what's best for your situation.